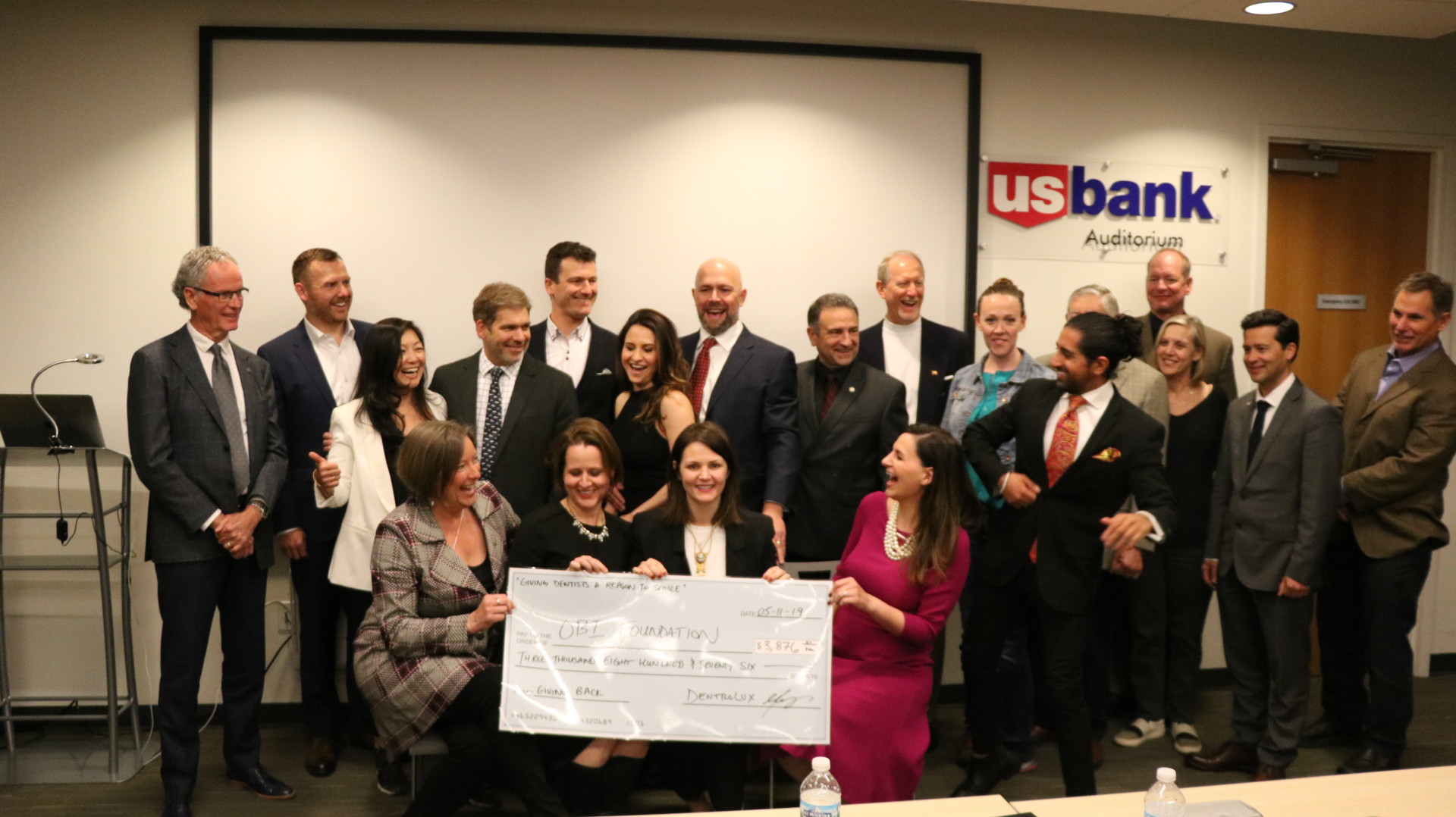 Giving 

Dentists 

a Reason To 

Smile

!
A smile has the power to change someone's day and days have the power to change lives. It's only right that those who care for these smiles and give communities the ability to smile confidently everyday- smile too. Dentistry is a beautiful profession- everyday we change people's lives with a mixture of art, science, biology, and love for what we do. When the opportunity to support The OBI Foundation arose it was a perfect fit. Bioesthetics among many things is focused on the overall care of the patient so they can live and smile the way nature intended. At DentroLux we believe that dentists deserve to smile too and that your best work comes from being able to focus on the smiles they deliver and help create which is why our smile mission is "giving dentists a reason to smile!".
OBI Dentists

 Smiling More with 

DentroLux
"Every time you (DentroLux) has ever made any kind of claim or said you were going to do something- you have done it." – Dr. Michael Edwards
DentroLux Smilestones with OBI Dentists
– An OBI Dentist got 3 DentroLux Smile Services for the cost of 1 Service by a traditional marketing company!
– An OBI Dentist grew their Facebook Page by more than 18.8% in less than 1.5 months!
– An OBI Dentist paid $$$$'s for GOT PAID $1 by DentroLux for DentroLux to build their Dream Website (with our DentroLux Smile More Rebate Program)!
Let DentroLux Give You & Your Dental Practice More Reasons To Smile with a Free Personalized Smile Session
HELP US GIVE YOU MORE REASONS TO

SMILE
Please fill out the form below so our Smile Team can bring your Dream Smile
Ready to Smile?
Join our Smile Family and experience the #DentroLuxDifference that dentists are falling in love with across the world.